Aabäsizz
Once a week, Bernhard "Gioco" Schmid tells mysterious stories about good and evil spirits. He accompanies these so-called Zelletä, Luginä and Boozägschichte with dulcimer sounds, songs and poems set to music. All is in the quaint Walliser dialect and is thus the perfect combination of enjoyment, culture, and history. The Aabäsizz usually takes place once a week at tuesday evening (june to october) or wednesday evening (december to march) and is free for our hotel guests.
Offer for external guests
The perfect combination of culinary delights and stories:
4-course menu with Aabäsitz CHF 64.00 per person
Start: 6.30 pm
Cross country equiment rental
As there is no sports shop in Reckingen, we offer the guests of the Hotel Glocke an exclusive delivery service for rental equipment "cross-country skiing".
You can order your rental equipment "Skating" or "Classic" before your stay via our booking platform. We will bring the ordered equipment to the Hotel Glocke.
If you prefer to try on several boot sizes, we recommend that you try them on with us at the Ulrichen cross-country ski school. When you arrive via the Furka car transport, you will pass Ulrichen. Ulrichen is about 10 minutes by car from the Hotel Glocke.
Cross-country school Mathias Hischier
cross-country – our passion. We look forward to welcoming you to the "Gommer" cross-country ski trails! Goms, considered the "Sun Room" of Switzerland, offers a beautiful setting with fantastic trails for you to learn and improve. With our years of experience, we can help you become a skilled cross-country skier and discover a feeling of ease and flow. Our motto is "gleitä statt chrampfä", maybe best translated as "glide, don't struggle." We are happy to teach in English. Reserve a morning or afternoon for your lesson and also the equipment: online reservation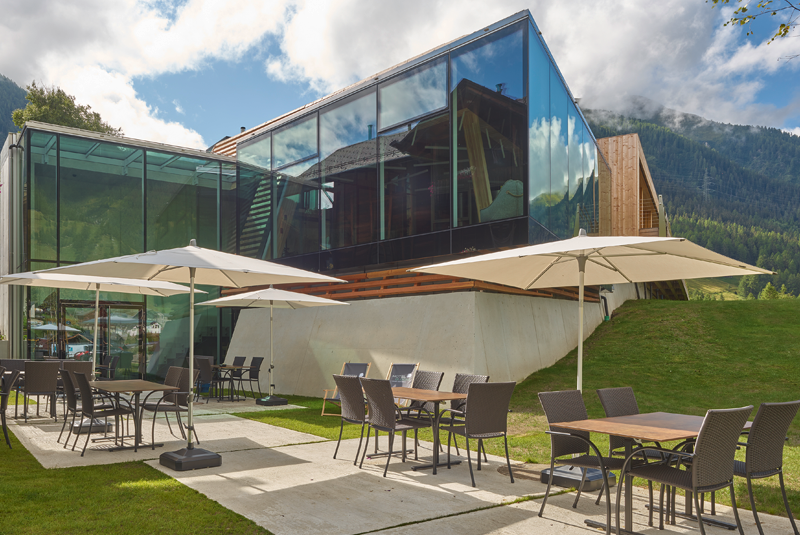 Courses
Throughout the year, you can enrich your stay with various courses. We place special emphasis on holistic and regenerative events such as painting workshops or exercise as Yoga, Pilates, Feldenkrais, Shibashi or cross country courses. Please check the overview.
Yoga with Carole
less is more – start the day well!
tuesday morning: 08.00 – 09.15 am
course leader and registration:
Carole Buri T. 079 245 32 91 or Hotel Glocke T. 027 974 25 50
Price: CHF 30.00 per lesson
Tanzbühni (Dance stage)
Shake your body and legs to hits from the 70s, 80s, 90s, today's music and Latin sequences. Have fun learning a Latin American style (Salsa, Bachata, Chachacha, etc.) Previous experience is not necessary.
Date / time: tuesday evenings (December to March)
20:00 – 21:00 workshop / 21:00 – 22:00 free dancing
Price:
Workshop and free dancing: CHF 35.00 / free dancing CHF 25.00
Info / Contact:
You can find more information about Mathias Hischier at www.tanz-freiheit.ch.
Reservation:
Reservation at the reception, by phonecall or e-mail: +41 27 974 25 50 | info@glocke.ch
Feldenkrais
Making the impossible possible, the possible easy and the easy elegant. Feldenkrais® movement sequences tailored to the theme of balance are explored indoors in the warmth in a mindful, conscious and playful way on the floor.
Date / time: Monday morning 9:30 – 11:00  (décember – march)
Cost: CHF 30.00 per person from 3 persons / CHF 40.00 per person with 2 persons.
Reservation until Sunday evening 6 pm
Hotel Glocke: +41 27 974 25 50
Qigong
Find peace, draw strength, strengthen health
Qigong includes holistic exercises that strengthen and harmonise the body, breath and mind. The movements are performed slowly, flowing and in tranquillity. The "Qi", our life energy, is activated. The gentle movements help to reduce stress and tension and to build up inner peace and serenity. Qigong strengthens the immune system and increases the well-being of body and mind. In the Qigong courses, forms from the Qigong Yangsheng teaching system are learned.
Course leader:
Sonja Walpen, certified Qigong teacher.
Weekly Qigong course:
Fridays 9.15 – 10.15 a.m.
Course dates: friday morning
Course costs:
Single lesson for hotel guests CHF 20.-
The courses are suitable for beginners and advanced student
You can find more information on all offers at www.qigongzeit.ch
sakupoli
Saturday, 1 April 2023
Enjoy a delicious dinner at the Glocke and experience the Bächitroubadours as storytellers, poets, singers and entertainers, supported, complemented and kept in check by the Glocke team. A firework of the senses. A fabulously culinary, poetic and lively evening.
Price
CHF 120.00 with 6-course dinner, aperitif and entertainment
CHF 195.00 with additional overnight stay in the Gloggä room with breakfast
CHF 240.00 with additional overnight stay in the Goggwäärgji room with breakfast
Reservation:
Hotel Glocke: +41 (0)27 974 25 50
Start at 6.30 pm with the aperitif.